Spacial Dynamics Workshop on Depression & the Blues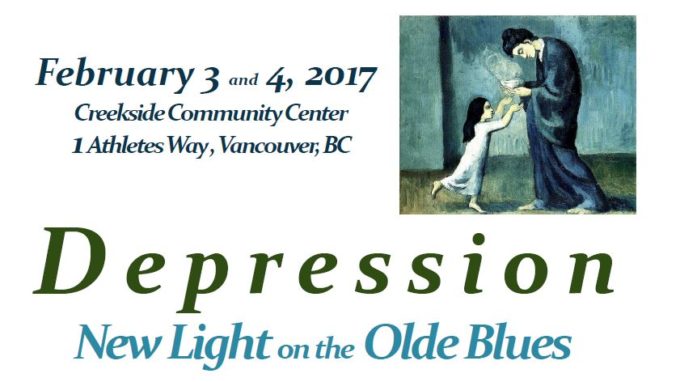 Depression: New Light on the Olde Blues
This weekend there is a Spacial Dynamics workshop taking place at the Creekside Community Centre. Jaimen McMillan, the Founder and Director of the Spacial Dynamics Institute, will offer practical approaches to address feeling blue and depression.
Depression has a myriad of causes, its effects are the same: feeling stuck; the inability to move on; the feeling of being numb, even paralyzed. Attempts to motivate one's self, or attempts by others to motivate the one who is depressed are often doomed to failure.

But what if our feelings were not the actors, but the ones being acted upon? Movements, postures, and spatial habits are major influences on our feelings. By learning to begin with
subtle exercise and imaginations, instead of entrenched feelings, we can slowly ease into a "good space" again. Whether you are challenged with depression yourself, know someone who is struggling, or are a caregiver, this course will help you create space to shed new light on the olde blues.
When: Workshop begins on Friday, February 3rd at 7:30 pm and continues on Saturday, February 4th from 9am – 5pm.
Where: Location is the Creekside Community Center, 1 Athletes Way, Olympic Village, Vancouver.
How Much: Course fee $200.
Register at: spacialdynamics.com, email info@spacialdynamics.com, or call 518-695-6377,