Avenue One
Concord Pacific Coming to Southeast False Creek
Concord Pacific is coming across to False Creek with Avenue One. Avenue One will be built on the site across West 1st Avenue from Hinge Park in Southeast False Creek. This is the whole, almost triangular, block bounded by West 1st Ave, Manitoba, West 2nd Ave, and Cook St. This unique site to led to a unique design. The curve of the building maximizes outlooks over Hinge Park and the future waterfront park along the seawall to the west. The curve of the building will run from the corner of 2nd and Manitoba to the corner of 1st and Cook, and will thereby minimize the the number of units that face the traffic on West 2nd.
The building will also feature a huge outdoor plaza on the West 1st Avenue side, as well as common area for residents on the roof.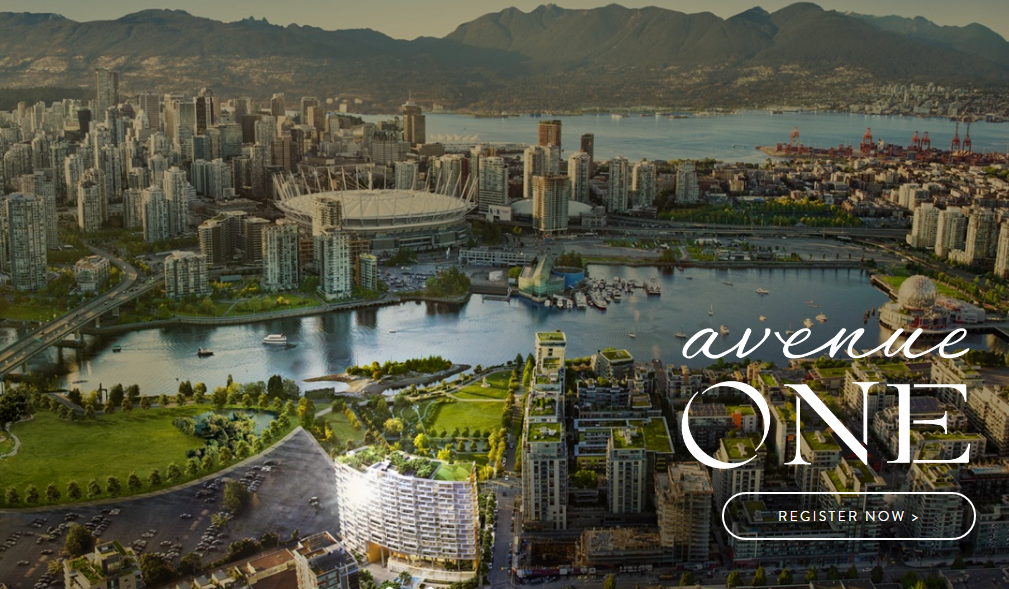 Avenue One Features:
17 story tower
247 units
views over Hinge Park and False Creek
built to LEED Silver standards
Avenue One Interior Finishes:
Marble Tile Tub/Shower Surround
Marble Tile Bathroom Flooring
Marble Tile Apron Tub
Kohler / Grohe hardware
Marble Slab Kitchen Backsplash
Integrated Stainless Steel Miele Appliances
Engineered Quartz Countertops
Laminate Flooring throughout
Wood grain laminate finish cabinetry, closet  organizer, door trim + interior suite doors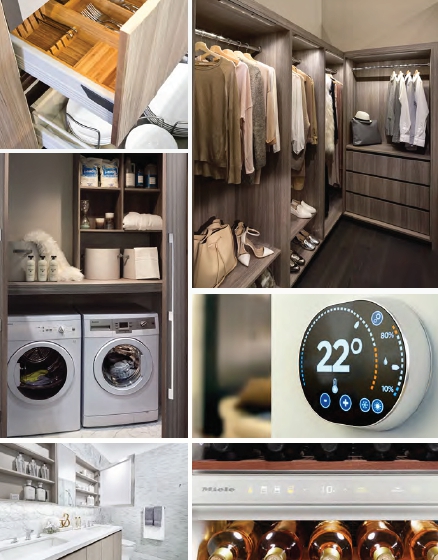 Avenue One Amenities:
Concierge Services
Indoor / Outdoor Party Lounge
Pet Grooming Room
24/7 wifi access in all common areas
Card room / library
Private Podium Garden on level 3 including outdoor fitness facility, child's play area, and off leash dog park
State-of-the-art fitness facility
Automatic Touchless Car Wash
Ground level water feature garden with seating area
Archtitects: GBL Architects
Expected Completion for Avenue One: 2019.
Map of the One Pacific Location
Disclaimer: We do not represent the developer or the marketing of the development.