Residences at West
Residences at West, Condos For Sale – 195 W 2nd Ave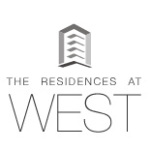 Residences at West condos listed for sale on the Vancouver MLS® are listed below. Contact us for more information about the Residences at West  in Southeast False Creek. All listings may not be on the MLS®. Contact us to arrange a showing of any listing.




No listings found.
Data was last updated January 26, 2022 at 04:40 AM (UTC)
Not all listings are posted on the MLS® so call Matt at 604.916.4663 for full availability.